This long stretch of heat has been tough on everything here but I've planted mostly what can get by on their own without extra water. It's not possible to drag hoses over acres of ground to water so it's necessary to plant things that can survive.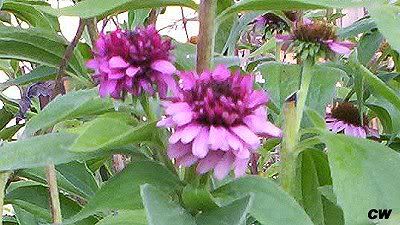 The coneflower double delight is still flowering. I thought the weather had ended them for the year but a few more flowered but these are the last of them.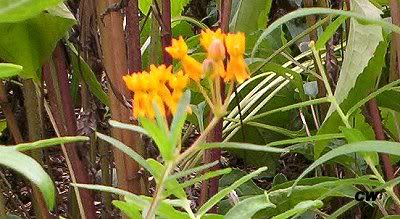 The butterfly weed is flowering again. I was kind of surprised to see this but the last big rain helped some of the plants.
A few of the things I brought home last month from my sisters. She has sent home even more and I will post pictures of those later. We have lots of the same plants but since we like the same things that's ok. Some of these she starts for me and others she has a habit of getting thinking I should have it like the hostas and coralbells.